Abinesh Krishan
Director of Brand & Strategy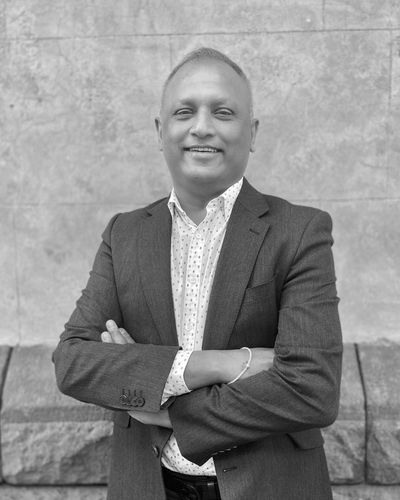 Get in touch
Abinesh Krishan
Director of Brand & Strategy
​A strategic thinker with a wide understanding of emerging technologies, critical trends and a well-established track record of effective execution capabilities, Abinesh graduated with a Masters in Land Surveying and Mapping from the University of Queensland following an Honours Degree in Surveying. Abinesh is also a Fulbright Scholar having attained his Master's in Business Administration (MBA) in the Management of Technology in New York.
Abinesh joined Potentia in February 2015, following a successful stint as the Commercial Manager at Health Benefits Limited, where he was the Lead Negotiator for the National Infrastructure Platform Programme contract negotiations with IBM. This strategic initiative drew upon Abinesh's significant knowledge, experience and network across the ICT domain and the health sector gained through over seven years of senior leadership tenure at healthAlliance (a shared services organisation serving the four northern region DHBs and one of the largest ICT operations in the country). In his protracted time in the technology business, Abinesh has traversed the various specialities in ICT – from Programme Management to Application and Infrastructure Support and Management in large and complex entities.
Abinesh is accountable for relationship management across the broad spectrum of the technology ecosystem that Potentia services. He has deep networks across the various communities, including the startup ecosystem, immigrant and Pasifika and institutions of higher and vocational learning.
In his free time, Abinesh will be found in his veggie garden attempting to grow sub-tropical veggies from his native Fiji. He is a foodie at heart and when not hosting or cooking himself, you will most probably find him out and about trying new food establishments around town.