Contract recruitment specialists
Looking for your next contract? Or have you worked primarily in permanent roles and are now considering a move into the contract space? As tech recruitment specialists, we've seen the use of contract professionals grow considerably over the last decade or two. In fact, we've helped 1000s of contractors (across a range of specialisations), from development and data to digital and infrastructure.
Whether you're new to contracting, or are a seasoned professional, Potentia has the expertise and track record to support you along the way. Take a look at our latest contract tech jobs below, or if you're unsure about what it takes to make it work, we've packed these pages full of helpful resources, from the benefits and setting up as a contractor, to some of the FAQs we get asked on a daily basis.
Why move into contracting?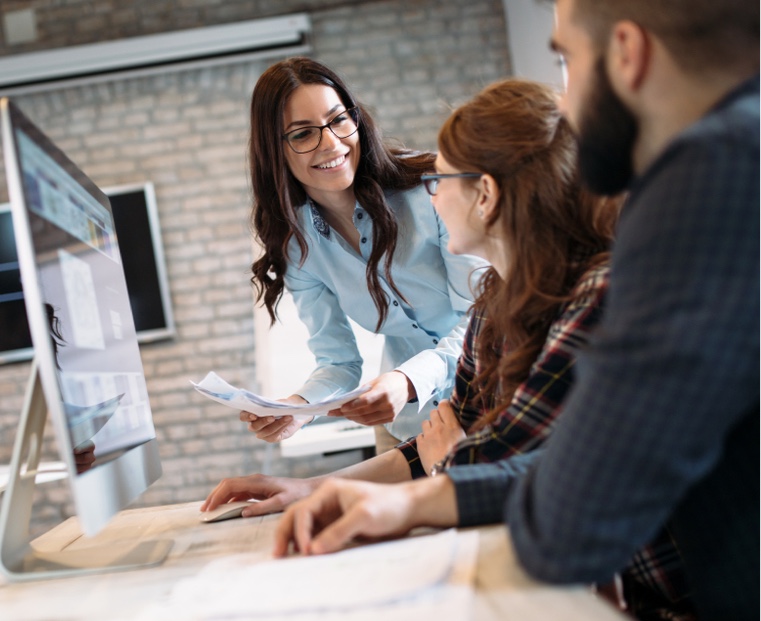 ​
Contracting FAQs
If you're looking to make the jump into contracting but don't know where to start (when it comes to being self-employed), then you're not alone! Learn what it takes to set up as a contractor. We've put together a quick summary of the common questions we receive in regard to contracting in New Zealand. If you can't find the answers you're looking for, get in touch with your Account Manager directly.
​*H5 for the title and Paragraph for content*
How do I deal with income tax?
As a contractor, it is your responsibility to manage any financial obligations. While a lot of people choose to do this part themselves (or via their own accountant), there are some alternatives for those who don't want to worry about it all. At Potentia, we work closely with Hnry, a NZ tax agency who handles many of our contractors' finances.
How do I claim expenses?
In the same way you would deal with income tax and GST, claiming expenses can be done yourself, via your Accountant, or through a tax agency like Hnry. Remember, if you're managing expenses yourself, it's important to keep accurate and complete records of all expenses for seven years.
Why do I need insurance?
As a contractor, you are personally liable for your work. All independent contractors (through Potentia) are required to have insurance for two reasons: to defend any claims against you, and to pay out the company you are contracted to if you are found to be legally liable for any issues related to work you've carried out during your contract.
What is Potentia's insurance?
Potentia offers a Pay-As-You-Go solution to all contractors through Donaldson Brown. Speak to your Account Manager for more information on taking out an insurance policy through us.
Who is my employer?
When on assignment as a contractor, you are self-employed, contracting through Potentia.
Do I need to register for GST?
It depends on your annual income. If you will be earning over $60,000 in a single tax year (through contracting), IRD states that you must be GST-registered. If you're not already registered for GST as a sole trader, you can do this through the myIR portal – it only takes a couple of minutes.
When do I get paid?
All Potentia contractors are paid on the 20th of the following month.
Why should I contract through Potentia?
As a leading contract recruitment agency within the technology space, we have a topline view of the domestic contracting market. Put simply, you'll benefit from our deep connections with organisations across the country, from the latest startups, through to multinational enterprises. For more information on our latest contract opportunities, get in touch with the team.
What do I need to do to set up as a contractor?
There are a number of obligations to meet before you're able to set up as a contractor, from registering as a sole trader/company, to becoming GST-registered. Read more about what you need to do, here.
What rate should I be earning?
Due to the complex nature of New Zealand's tech market, the rate you should be earning may not always be straightforward. Check out our Remuneration Report, or speak to your Potentia Account Manager for guidance on the current market rates.
Having issues with Invoxy?
If you require assistance with Invoxy, get in touch with Ashley Grace.
Why am I charged withholding tax?
From 1st April 2017, a law change has meant that all recruitment agencies have to deduct schedular payments (or withholding tax) when paying contractors, unless an exemption certificate has been provided to us. Further information can be found here.
What is my notice period?
Contract assignments have specific start and end dates. While you would be expected to complete your assignments in their entirety, we understand that from time to time, your circumstances can change. Remember, terminating a contract prior to its end date can impact your reputation in the contract market, especially if it becomes a habit.
Can I review the Potentia contract before saying yes?
Of course. Speak to your Account Manager for more information.
​
Want to hear about your contracting options? Whether you're based in Auckland or Wellington (or looking to relocate!)
Get in touch with Potentia's contracting team for the latest opportunities and insights into the current market.
​